SUSTAINED A PERSONAL INJURY?


CALL MARIELYS ACOSTA TODAY
Personal Injury Attorney
If you or someone you care about was injured due to someone's negligence, whether from a slip-and-fall accident or more complex personal injury, you have the right to hire a Los Angeles personal injury lawyer and seek fair compensation. Everybody has the responsibility to act with reasonable care to avoid causing harm and catastrophic injury to others. Those who fail should be held accountable.
Top 3 Reasons People Trust 
Marielys Acosta

:
33 + COMBINED YEARS OF EXPERIENCE
4.8 RATING ON GOOGLE REVIEWS
What Does a Personal Injury Lawyer Do?
A personal injury lawyer is not only for taking cases to court in California. A lawyer can handle every legal process your claim involves on your behalf. Most personal injury claims do not need to go to trial. Instead, your lawyer will negotiate a settlement agreement that is fair to you with the insurance company involved. You will not need to worry about navigating insurance coverage, benefit limits or conversations with claims adjusters after you hire a personal injury attorney in Los Angeles. Your personal injury lawyer can take care of these tasks and more on your behalf. If your case does proceed to the litigation process, your lawyer can represent you in court to demand maximum compensation for your damages. While you rest and heal from your injuries, your lawyer can fight for a positive case result for you.
How Much Is Your Personal Injury Case Worth?
Insurance companies and the Los Angeles civil courts may award compensation to injury victims according to the unique specifications of each case. A lawyer from our personal injury law firm can assess your case and let you know if we believe you have grounds for a lawsuit. If so, we may be able to help you prove your case and achieve fair compensation for your economic and noneconomic damages.
Exemplary Or Punitive Damages
We increase your odds of getting the most for your injuries.
We make it effortless for you. Your injuries are more than enough to worry about, that's why we make it our priority to make it very easy to work with us. You'll be pleased to see how quickly your case will be prosecuted by Marielys while you concentrate on getting better.
You pay nothing unless we get you the money you deserve. We work on contingency basis which means you only pay us if we get you money.
We'll take on anyone. We'll fight on your behalf against any negligent party, be it an individual, governmental agency or a multi-national corporation.
We have helped people like you recover millions of dollars.
Marielys Acosta Is Here to Help
If your being accused of a crime, you have the right to have an Attorney to defend your rights. Marielys Acosta can help outline your options and develop an effective defense strategy.
Call us today at 877-820-3030 | 833-MARIELYS or email info@marielysacosta.com to schedule a free consultation with our experienced, caring and compassionate team.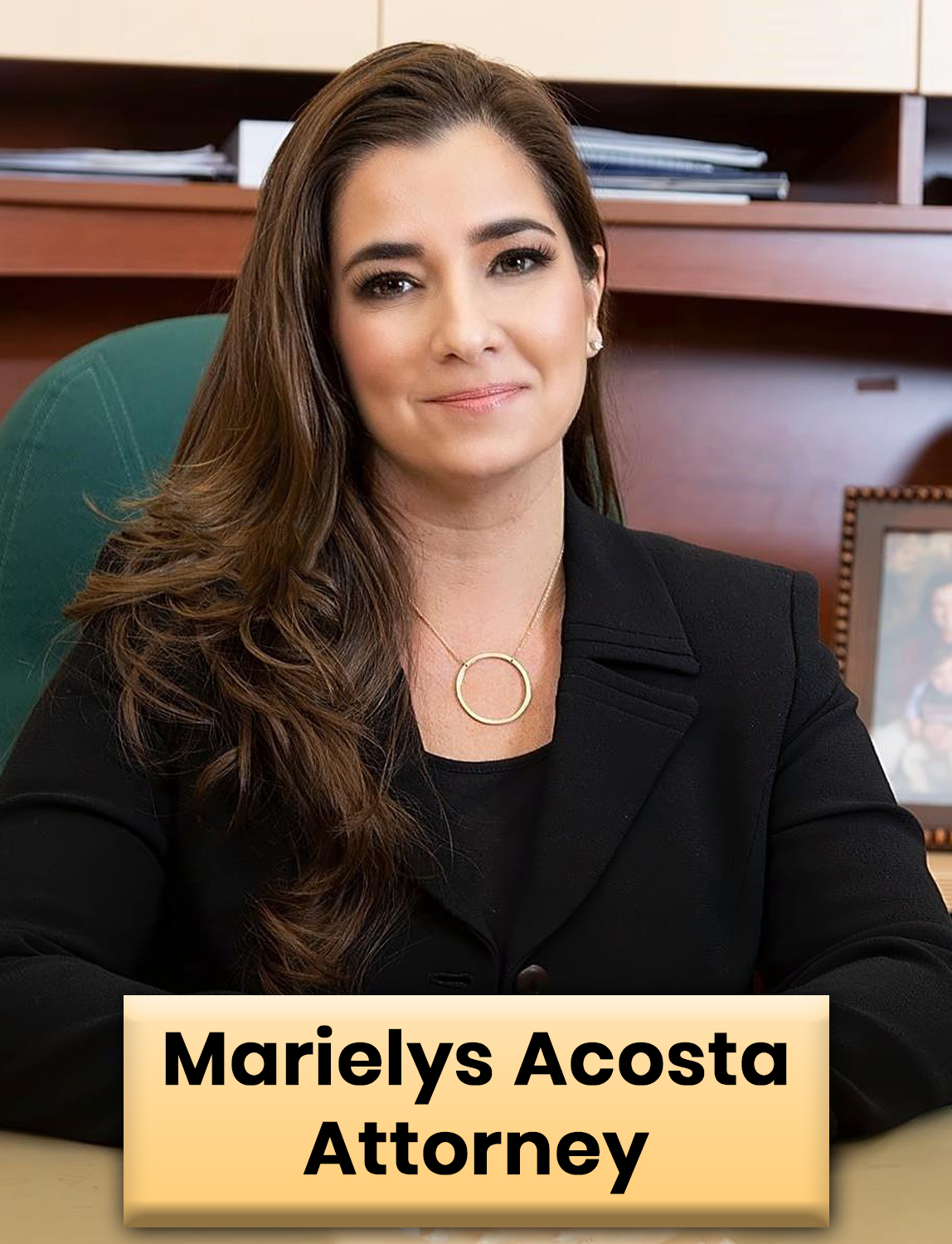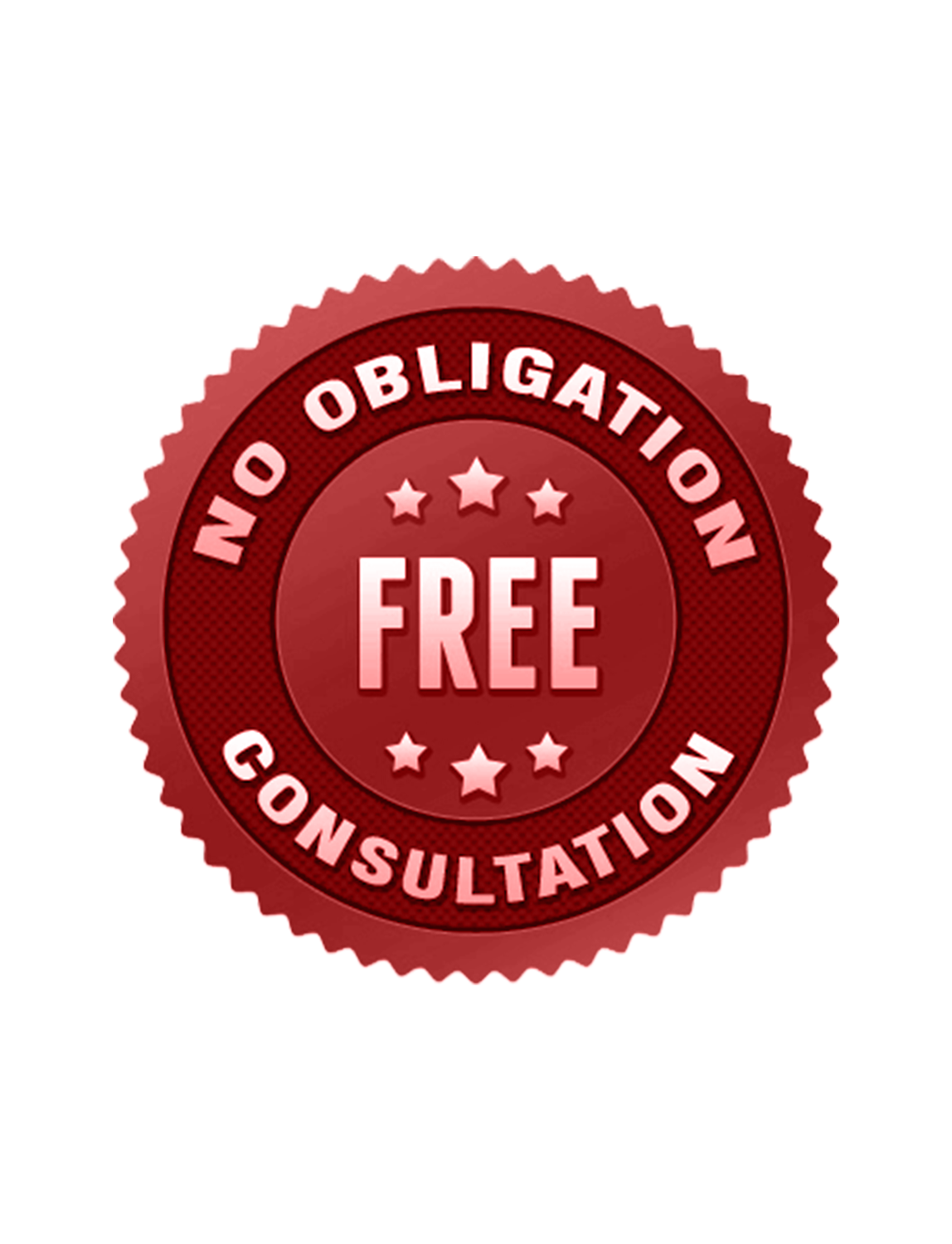 Request Your
Free Consultation
Schedule a free consultation by filling out the form below, or call us at
877-820-3030
833-MARIELYS
Frequently Asked Question
Is the consultation with Acosta & Acosta truly free?
Yes, your first consultation is always free.
What does "without spending a dime of your money" mean?
For personal injury cases, we only charge a percentage of the money that we are able to recover for you. You will never have to use money out of pocket.
How can I know if I have a case?
Only an attorney can determine this based on the laws and circumstances. At Acosta & Acosta we are ready to help you determine your chances and defend your rights and those of your family.
Is my information confidential?
Yes, completely confidential. Your legal status is not an impediment and everything is between you and us.
Does my legal status matter?
Do not worry, you have rights and we will defend them.
Don't Delay
Call
Marielys Acosta
When the stakes are high, take the first step towards protecting your future. Call Marielys Acosta today or complete the form aBOve to schedule a free consultation with a Criminal defense attorney.
877-820-3030

|

833-MARIELYS
Marielys Acosta
Subscribe To Our Newsletter

If you have suffered an accident, we can help with your medical bills, repairs for your vehicle and other third party expenses.
Los Angeles County, CA
Orange County, CA
San Bernardino County, CA
Riverside County, CA
Ventura County, CA
Copyright © 2021 - Marielys Acosta All Right Reserved | Privacy Policy