IN A CAR ACCIDENT?


CALL MARIELYS ACOSTA TODAY
How Can Marielys Acosta Help?
If you were seriously injured, or if a loved one died in a car wreck, the last thing you want to worry about is fighting with the insurance company over fair compensation. It can be tempting to accept the first offer the insurance company presents just to get it over with. Unfortunately, that offer is often far below the amount of compensation you will need to cover medical expenses, ongoing medical care, lost wages, and other costs.
Let Marielys Acosta help you recover the full financial damages you deserve. No matter what type of auto accident your case involves, you can trust Marielys to fight for your best interests. We will take care of your legal needs, so you can focus on your recovery and taking care of your family.
We can take on motor vehicle cases involving:
Car Accident, Victims Of Drunk Drivers
Motor Vehicles Colliding With Bicyclists, Pedestrians, Or Skateboarders
In the unfortunate event you are in an accident, we provide information about what to do after a car accident. We want to help clients through the process of recovering from a car accident physically, mentally and financially, starting from the very beginning. In the aftermath of a serious crash, trust Attorney Marielys Acosta to help you through the next steps. We offer free initial consultations so you can get the answers you need at no cost, risk, or obligation.
Top 3 Reasons People Trust 
Marielys Acosta

:
33 + COMBINED YEARS OF EXPERIENCE
4.8 RATING ON GOOGLE REVIEWS
Common Car Accident Injuries
We focus heavily on car accident law due to the frequency and severity of these accidents. In the City of Los Angeles alone, the most recent year data is available, there were 44,207 fatal and injury accidents. Car accidents commonly inflict serious, catastrophic and life-altering injuries on victims living in LA. We understand how these injuries impact people and how to best help them fight for appropriate compensation awards. We can help clients with all types of personal injuries during car accident claims.
Scarring And Disfigurement
We also help clients fight for compensation for nonphysical injuries. California law allows plaintiffs to demand compensation for their emotional, mental and psychological suffering as well as their physical pain and economic losses. Marielys Acosta may be able to help you seek a fair amount for your pain and suffering, emotional damages, anguish, grief, distress, and post-traumatic stress disorder after a bad auto accident.
Compensation for Car Accident Victims in California
If you can file a claim for damages, we will help you understand what types and amounts to list in your initial demand letter against the at-fault party. Every car accident case is unique, with different damages and losses survivors suffer. Seeking an appropriate amount can increase the odds of securing a successful insurance settlement. Marielys Acosta will review your case and calculate a fair amount to claim. Then, we can help you fight to obtain this amount or greater from an insurance company or another defendant.
Future Hospital Bills And Health Care Expenses
Temporary Or Permanent Disability Accommodations
Past And Future Lost Wages
Vehicle Repairs Or Replacement
Physical Pain And Suffering
If you suffered catastrophic injuries or a loved one died in a car accident, your case could be worth a significant amount. Do not let an insurance company convince you to settle for less than the true potential value of your case. Call Marielys to help you fight for the recovery you need to move forward in comfort and confidence. We can estimate the reasonable value of your case during a free initial consultation.
Marielys Acosta Is Here to Help
If you have sustained injuries as a result of another driver's carelessness, you have the right to hold that driver responsible. Marielys Acosta can help you recover financial compensation for the losses you have suffered, including medical bills, property damage, lost wages, and pain and suffering from your injury.
Call us today at 877-820-3030 | 833-MARIELYS or email info@marielysacosta.com to schedule a free consultation with our experienced, caring and compassionate team.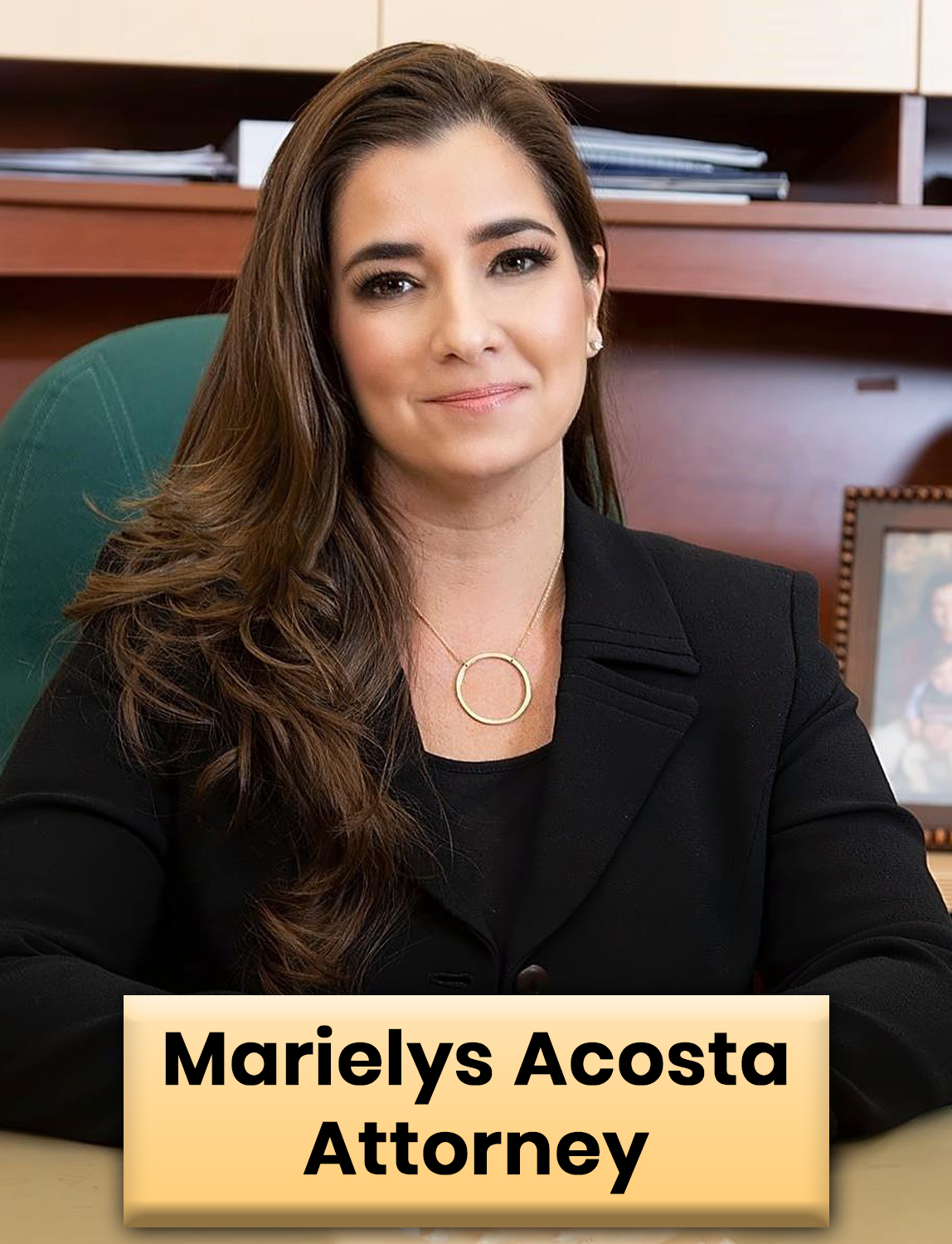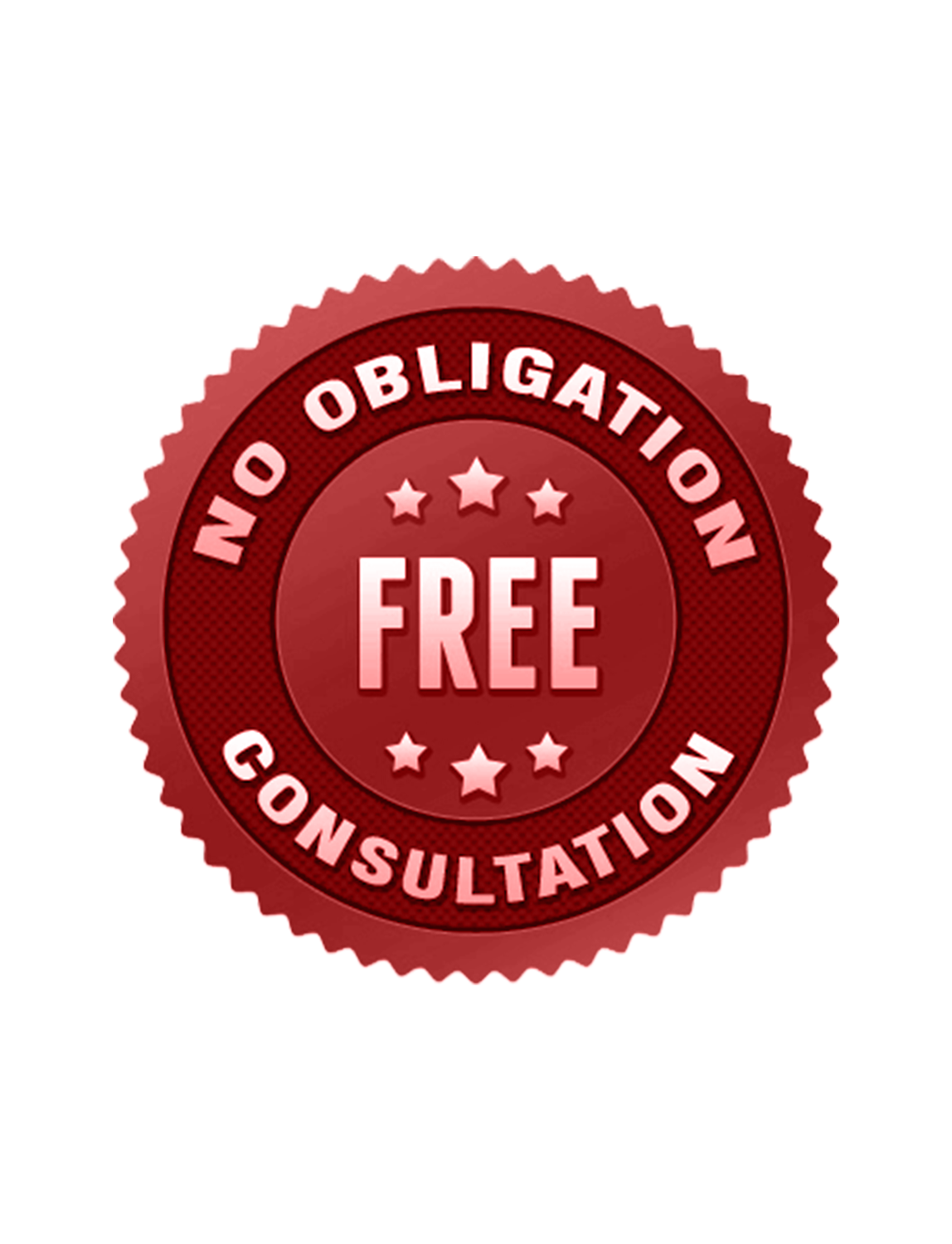 Request Your
Free Consultation
Schedule a free consultation by filling out the form below, or call us at
877-820-3030
833-MARIELYS
Frequently Asked Question
Is the consultation with Acosta & Acosta truly free?
Yes, your first consultation is always free.
What does "without spending a dime of your money" mean?
For personal injury cases, we only charge a percentage of the money that we are able to recover for you. You will never have to use money out of pocket.
How can I know if I have a case?
Only an attorney can determine this based on the laws and circumstances. At Acosta & Acosta we are ready to help you determine your chances and defend your rights and those of your family.
Is my information confidential?
Yes, completely confidential. Your legal status is not an impediment and everything is between you and us.
Does my legal status matter?
Do not worry, you have rights and we will defend them.
Don't Delay
Call
Marielys Acosta
When the stakes are high, take the first step towards protecting your future. Call Marielys Acosta today or complete the form aBOve to schedule a free consultation with a Auto Accident attorney.
877-820-3030

|

833-MARIELYS
Marielys Acosta
Subscribe To Our Newsletter

If you have suffered an accident, we can help with your medical bills, repairs for your vehicle and other third party expenses.
Los Angeles County, CA
Orange County, CA
San Bernardino County, CA
Riverside County, CA
Ventura County, CA
Copyright © 2021 - Marielys Acosta All Right Reserved | Privacy Policy