IN A RIDESHARE ACCIDENT?


CALL MARIELYS ACOSTA TODAY
Rideshare Lawyer
Ridesharing services such as Uber and Lyft have become the go-to form of transportation for many Los Angeles and Southern California residents. During September 2018, Uber and Lyft drivers who logged in to one or both rideshare apps drove between 160 million and 184.9 million miles in greater Los Angeles.
Despite their convenience and ease, accidents still happen. Because ridesharing policies and laws are constantly evolving, it's important to understand your rights if you were injured or suffered property loss in an Uber or Lyft related accident.
Personal injury and property loss claims involving Uber and Lyft are especially complex. These cases include numerous factors, such as whether a driver was logged into the app when the accident happened. They will often result in multiple claims against the company, the driver, and even other drivers.
Top 3 Reasons People Trust 
Marielys Acosta

:
33 + COMBINED YEARS OF EXPERIENCE
4.8 RATING ON GOOGLE REVIEWS
Determining Liability after an Uber/Lyft Accident
Determining liability after any car accident is complex. This is especially true when multiple parties are involved, such as in an Uber or Lyft accident. But like most car accidents, liability in an Uber or Lyft accident will generally be based on someone's negligence. In other words, the driver who caused harm to another individual will typically be held liable for any injuries caused, as well as the resulting damages.
As it relates to Uber or Lyft accidents, negligence is usually some form of careless or reckless behavior. Common examples of Uber/Lyft driver negligence may include:
Driving while under the influence
Not paying attention to the road
What if I Was Hurt in an Uber or Lyft Accident?
If you were injured as a passenger in an Uber or Lyft-related accident, you will generally be covered by the company's commercial liability coverage.
You may be able to file a claim against Uber/Lyft if you were injured as a result of a rideshare driver, as well. Fortunately, these companies have a $1 million commercial policy and if damages exceed the drivers' personal insurance coverage, Uber/Lyft's commercial policy may cover the difference.
Furthermore, if responsibility for the accident was in the hands of another driver, you may file a claim against the at-fault driver. However, in the event that the at-fault driver was uninsured or underinsured, Uber or Lyft's Uninsured Motorist / Underinsured Motorist policy typically will cover the damages up to $1 million per accident.
What if the Uber/Lyft driver was responsible?
If an Uber/Lyft driver injures a driver or passenger in another vehicle, any injured parties will have a claim against that rideshare driver. In these cases, liability will depend on whether or not the rideshare driver:
Has the app turned on and is already waiting for a passenger
Does not have a passenger and does not have the app turned on
Is already carrying a passenger or is en route to pick someone up
These are important considerations, because if a rideshare driver has the app turned off, then any accident he or she is involved in at that time will be treated like any normal car accident. Furthermore, insurance coverage in these cases is strictly limited to that rideshare driver's personal insurance coverage.
However, if an Uber/Lyft driver does have the app on and is also waiting for a ride, contingent coverage with limits of $50,000/$100,000 will apply. And if a rideshare driver has a passenger in their vehicle or if they have already accepted a rider and are picking up the rider, the rideshare company's $1 million commercial coverage goes into effect.
Lyft and Uber divide insurance coverage into three separate time periods for their drivers.
No period – This when a driver is not actually logged into the app. If an Uber or Lyft driver is involved in an accident and wasn't logged into the app, he or she is considered off the job. This means that any claims arising from an accident will be covered by the driver's personal insurance coverage.
Period 1 – This is when a driver is already online and waiting for a fare. If a driver is currently online, is waiting for a fare, and was involved in an accident, Uber and Lyft have 50/100/25 liability coverage. This translates into liability limits of $50,000 per person and $100,000 for any accident involving bodily injury, and $25,000 for property damage. Further, insurance coverage for the driver does not apply (uninsured, underinsured, medical payments) or for the driver's vehicle (collision) during this in-between time period.
Period 2 – This is when a driver already accepted a fare and is on his or her way to pick up a customer. Under these circumstances, Uber and Lyft offer $1 million in liability, uninsured, and underinsured coverage. As it applies to collision coverage, that will depend on whether the driver has their own collision coverage.
Period 3 – This is when a driver picked up a customer and is already on the way to a destination. Under these circumstances, Uber and Lyft offer $1 million in liability, uninsured, and underinsured coverage. Collision coverage is contingent on whether the driver already has collision coverage, as well.
Marielys Acosta Is Here to Help
If you have sustained injuries as a result of another driver's carelessness, you have the right to hold that driver responsible. Marielys Acosta can help you recover financial compensation for the losses you have suffered, including medical bills, property damage, lost wages, and pain and suffering from your injury.
Call us today at 877-820-3030 | 833-MARIELYS or email info@marielysacosta.com to schedule a free consultation with our experienced, caring and compassionate team.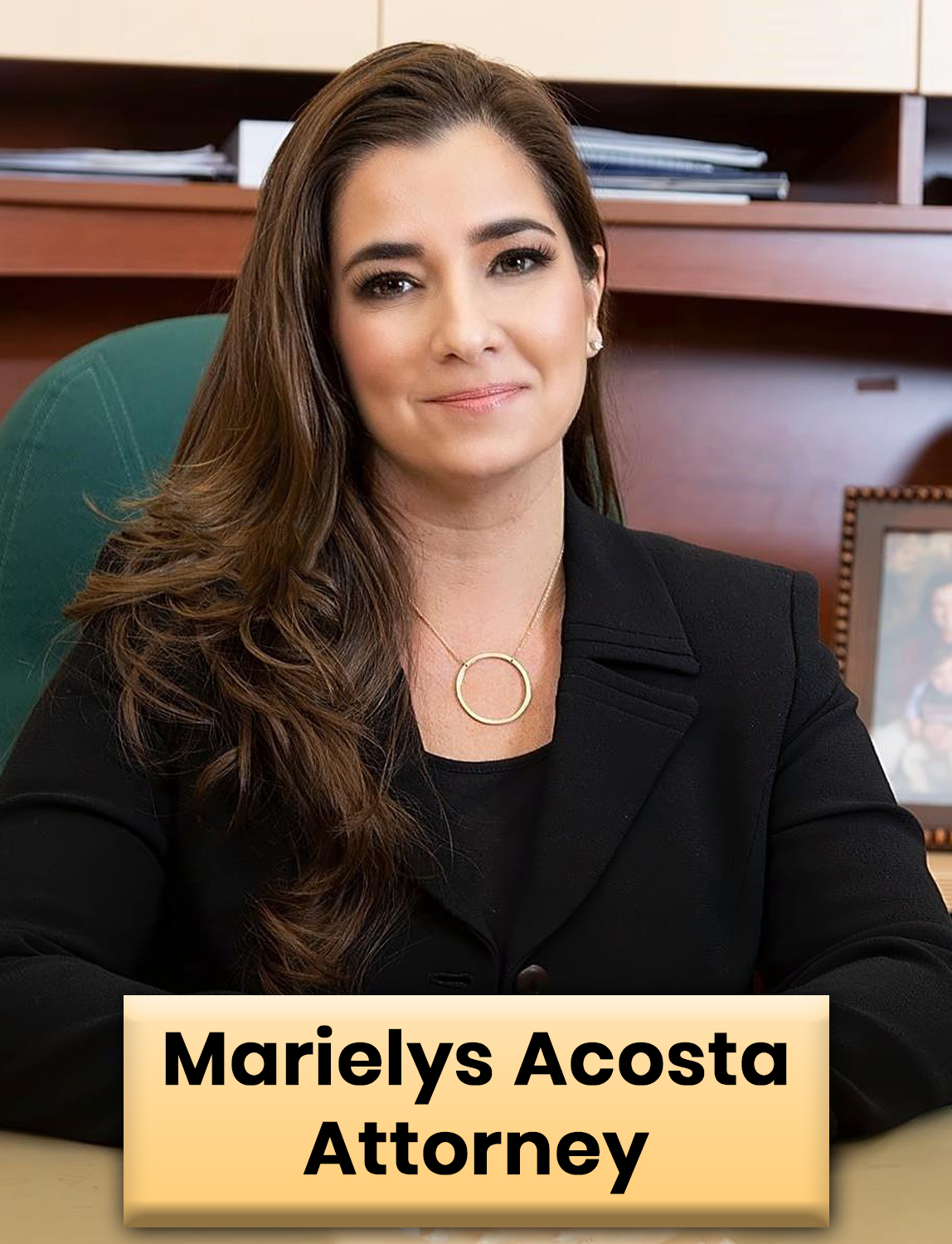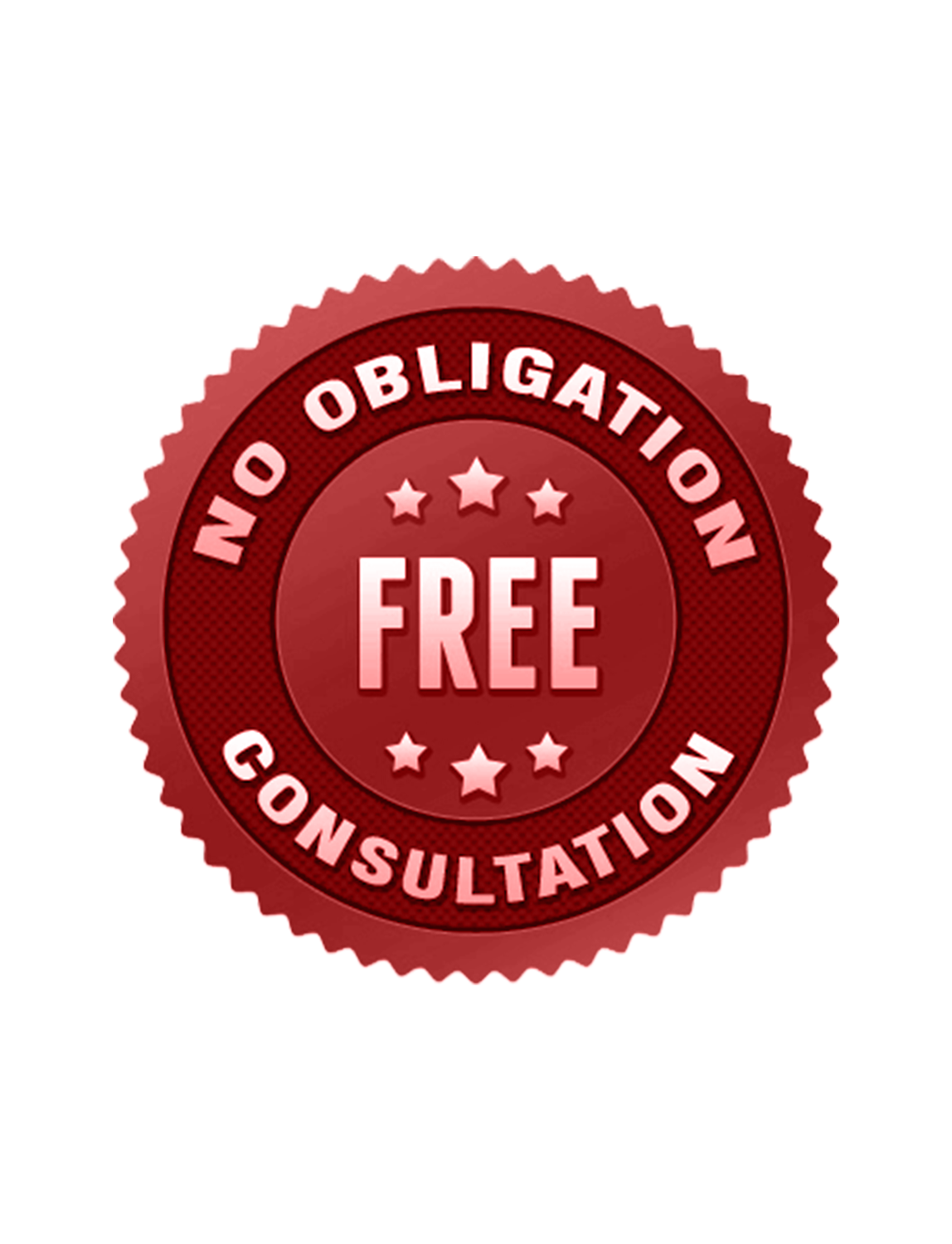 Request Your
Free Consultation
Schedule a free consultation by filling out the form below, or call us at
877-820-3030
833-MARIELYS
Frequently Asked Question
Is the consultation with Acosta & Acosta truly free?
Yes, your first consultation is always free.
What does "without spending a dime of your money" mean?
For personal injury cases, we only charge a percentage of the money that we are able to recover for you. You will never have to use money out of pocket.
How can I know if I have a case?
Only an attorney can determine this based on the laws and circumstances. At Acosta & Acosta we are ready to help you determine your chances and defend your rights and those of your family.
Is my information confidential?
Yes, completely confidential. Your legal status is not an impediment and everything is between you and us.
Does my legal status matter?
Do not worry, you have rights and we will defend them.
Don't Delay
Call
Marielys Acosta
When the stakes are high, take the first step towards protecting your future. Call Marielys Acosta today or complete the form aBOve to schedule a free consultation with a dedicated criminal defense attorney.
877-820-3030

|

833-MARIELYS
Marielys Acosta
Subscribe To Our Newsletter

If you have suffered an accident, we can help with your medical bills, repairs for your vehicle and other third party expenses.
Los Angeles County, CA
Orange County, CA
San Bernardino County, CA
Riverside County, CA
Ventura County, CA
Copyright © 2021 - Marielys Acosta All Right Reserved | Privacy Policy